So this week was different than normal. We all know how busy this time of year can be and I was definitely feeling the weight of the semester, so I changed up my plans! I didn't make any 'products' this week but don't let that fool you, I still put in time for my learning project, just in a different way!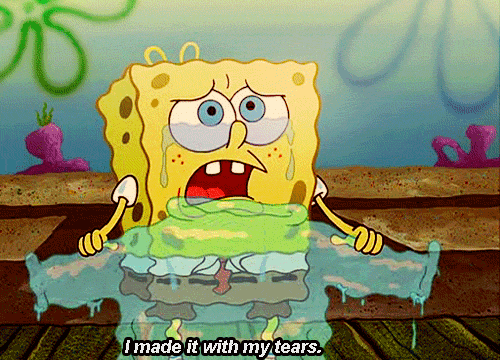 This week I decided to research and see if there were apps or tutorials online that could help me improve on my future projects!
First, I searched the App Store for DIY Jewelry apps and was majorly disappointed. There were a couple apps I downloaded but majority were, well, useless in my opinion.
The two apps I downloaded were:
Both apps had VERY limited project ideas and not to mention very different from the styles I would normal attempt. BUT what was so frustrating was any tutorial I wanted to even look at on DIYBeading was a paid tutorial (around $10 per tutorial) as a student I say "yeah, NO THANKS!"
I would NOT recommend either of these apps… save your time and move on! So, I returned to Pinterest and YouTube to see what I could find.
On Pinterest there are a lot of great 'step by step' picture tutorials, but I wanted to find a website that had instructions so that I could someday suggest the use of said website to a student to use. Unfortunately that's not super easy to find on Pinterest. So I went onto Google and since I'm a genius I typed in:
Finally! Some sources that are worth my time!!
A great starting point. There are so many different style options to choose from. You can click what tools you want to use, what style you are looking for and find a ton of different options. The downside to this website however, each design you choose takes you to a different website with the tutorial. Some are just pictures and some are videos. So although the basis of the website is great, the tutorials themselves are hit and miss. Nonetheless, it's a great starting point for some ideas!
Tip Junkie – 75 DIY Jewelry Making Tutorials
Also a great starting point, but again, it leads you to different blogs for each jewelry design and not all blogs have instructions included with the pictures. So although it's a nice starting point again, it's not a website I would constantly use for help but rather a website I would use for ideas.
Now we're talking! This website is for beginners. It has great details explaining what you need and videos with great instructions on how to make different jewelry pieces. Along with helpful videos, there are support groups on this website so you can ask questions and get help if you are struggling. If you want to get intense with jewelry making you can enroll in their 'online courses' some are free and others are paid. A lot of the courses are designed to teach you how to make jewelry for a business. Nonetheless this website is a great resource! I will be sure to use it with my future projects!
Jewelry Tutorial Head Quarters – YouTube
This YouTube channel is fantastic!! There are so many different jewelry tutorials, as well as videos on tips and tricks for using different tools! These videos are all super easy to follow and if you are 'stumped' on a technique there is usually a video to teach that one specific technique as well (i.e. If tying a cord is difficult for you, they have a video on tips for tying cord!) This YouTube channel is pretty close to perfect! Although, they don't have every style of jewelry out there, most of the videos are helpful enough that you could use what you learn and then get creative and make your own version of the jewelry design! I highly recommend this channel!
If you know what style of jewelry you want to make it's super easy to Google said design and look for a tutorial or YouTube video, but unfortunately there are not a lot of websites/YouTube channels designed for strictly jewelry tutorials. Maybe this is something I could explore more?!
Hopefully if anyone wants to make some jewelry they find these website reviews helpful!
Cheers,
Nicole